Rue Michelle offers expert restoration of Antiques and Fine Art.
 We restore porcelain, old paintings, Antique  Furniture, we also offer new upholstery of furniture.

 We offer pickup and delivery of antiques and fine art to be restored.

 We service Areas including LA fine art restoration, LA Antique restoration, Orange County antique  Restoration, Santa Barbra antique / Fine Art  Restoration, San Diego Antique/ Fine Art  Restoration, Palm Springs Antique / Fine Art  Restoration, Palm Springs Antique / Fine Art  Restoration.

We also have the capability to service most of America and worldwide and items can be flown in and flown back to you if need be.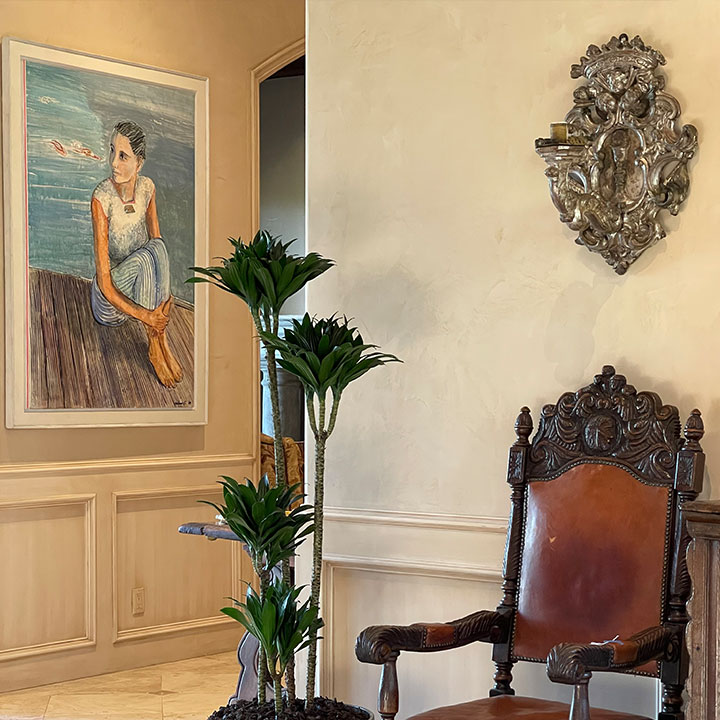 Rancho Santa Fe interior design / staging job 2021 Iranian Contemporary artist with a 18c Italian pr of wall sconces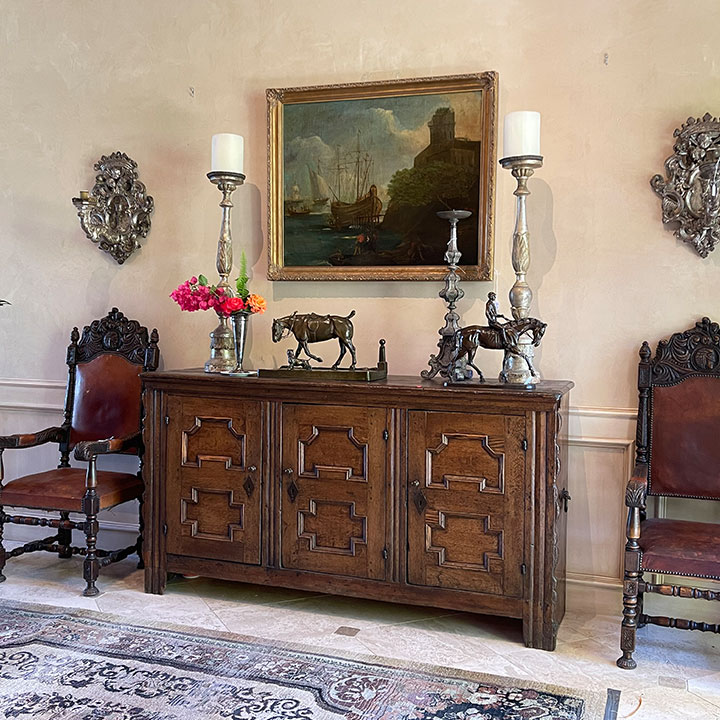 Staging & Interior Design Rancho Sante Fe Estate sold for 17 million,2021
mixing modern with antiques , a fantastic and rare monumental Sergio Bustamonte copper horse with a Curtis Jere " Rain Drops " sculpture combined with 18c. Italian antiques In a Villa in Rancho Sante Fe designed by Rue Michelle. 2021
Wide Offerings
We offer both interior and exterior design services.
Unique & Multipurpose Use
Garden statuary artfully placed on the grounds as well as inside the residence
Customer Support
Email notices of 'recent acquisitions' keeps the client up to date and informed
latest collection of Antiques