We primarily focus on " Classical Garden Statuary thus old stone and cement "urns, "Columns " Garden pieces, antique 19c entity planters, old garden gates, etc mixed into an " a tropical semi jungle flare.
However, we are just as equal in Modern Landscape Design or Contemporary Landscape Design as such you see in Modern Mid Century Los Angles landscape design.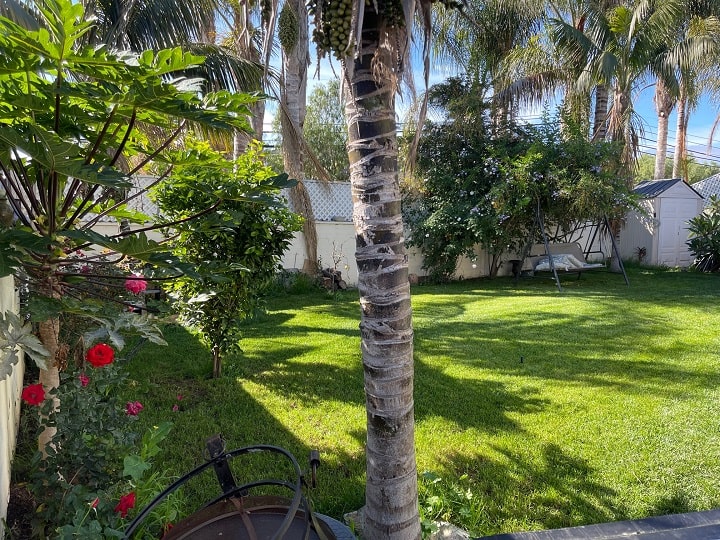 Most of all the Grand Estates and manors had many fantastic garden pieces in their estate surroundings whether it is Antique looking or just bold and simple for modern its presence sets apart homes.
To assure a good overall effect We install massive grass fields, source and select rare and " exotic palm trees" as well as succulents and " colorful drought-free" desert cacti.
Depending on the soil We dig 5 foot by 4-foot trenches remove all the old " clay" dirt and replace it with a blend for proper soil thus allowing proper drainage and moisture.
We have people that do the cement walls, the large pavers, irrigation, lights Etc.
Basically what we do is we look at a " front yard" and back yard and say " I would do this " however we have many monetary levels of  ( This ) However all levels of landscape and garden pieces can be achieved successfully on all budgets of income.
We're happy to help all levels.

Call us anytime as we have a few large trucks and can easily do landscape jobs but not limited to only in Rancho Santa Fe landscape jobs,  Los angles landscape, La Jolla landscape, Orange County landscape all the way to even doing  Hamptons landscape on the East Coast.

We also can study where you live and your local Geographical allocation of the Fauna in your particular terrain and assist with design landscaping and consultation and even overseeing project managers in many cities and countries.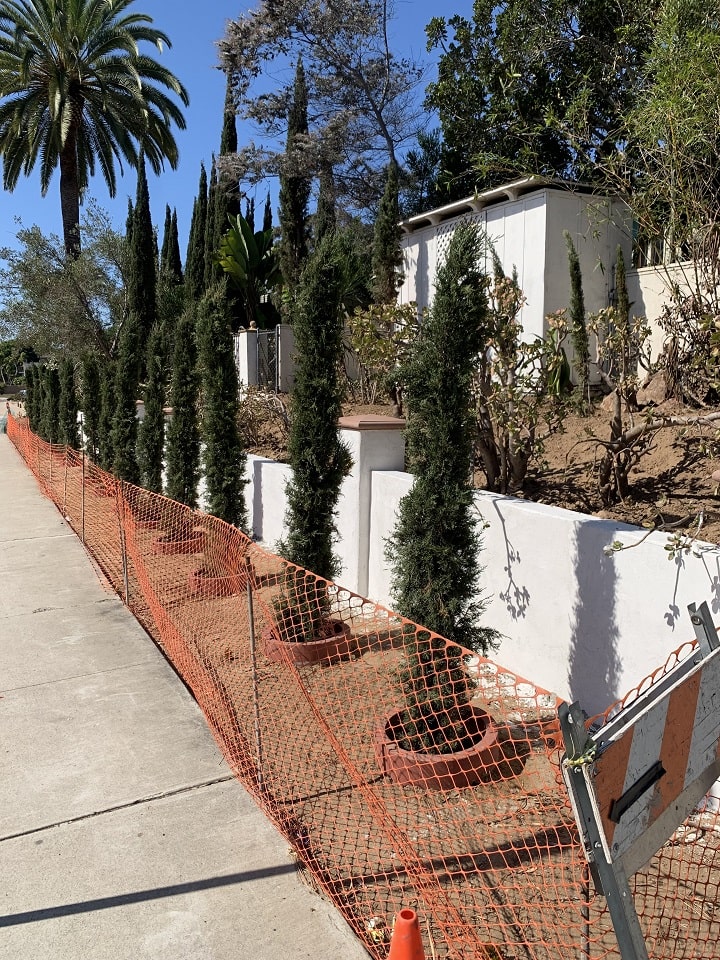 A major " retaining wall" was built on this " historic Point Loma House " thus keeping the traditional Classical look of the 1920 Spanish Architecture.
We help build Retaining walls as well.
Wide Offerings
We offer both interior and exterior design services.
Unique & Multipurpose Use
Garden statuary artfully placed on the grounds as well as inside the residence
Customer Support
Email notices of 'recent acquisitions' keeps the client up to date and informed
latest collection of Antiques