Estate liquidation
Classifies your Estate Liquidation
Rue Michelle Offers expert Estate Liquidation
We are San Diego's leading Estate Liquidators offering more in-depth knowledge than anyone else in San Diego and California period!
We traveled the world unlike the competition, attended and participated in lectures and symposiums worldwide on Chinese and Tibetan art. Lectures attended included Victoria Albert London British Museum, SOAS School of Asian Studies London, Sotheby's Chinese paintings (I'm a graduate) Royal Academy London, Met NYC, Asia House London, Rubin Museum China Inst.NYC.
I also spent 7 years 2009-2016 ( unlike any other Estate liquidators) attending auctions on Asian Art in London, Hong Kong, Paris, New York twice a year.
This is where one can physically touch, Handel, observe, question, ask and debate an item; which is 100 % unlikely to do so via only a photo or via computer.
Yes, it was a lot of traveling but the contacts and things I learned are priceless, not obtainable by only sitting in San Diego and doing exclusively via " textbooks " studying. Your Estate may lose thousands by hiring another Estate Liquidator.
Additionally, We are friends with many museum directors of various departments including The Victoria Albert, The Metropolitan Museum NYC, Fitzwilliam Cambridge England, Kunst Berlin, etc.
So if there is something of "Question" beyond our expertise we know who to contact to have it evaluated.
Our associates are world experts and have published books on Chinese Jade, Imperial Chinese porcelain and Ceramics, Huanghuali Furniture, Chinese Bronzes, Chinese Archaic Bronzes, Chinese Classical Paintings, Chinese modern and Contemporary Art, Chinese Snuff Bottles, Chinese Furniture, Chinese Scholar Pieces. Chinese Textiles.
We have brokered 2 of the most important Asian Estates ever come to International Auction. The first: I flew to and worked on in Switzerland " The Richard Ernst Collection of Tibetan items include Inga Thangkas ( A Nobel Laureate) collector of Tibetan antiques.
The Francis Chew Collection of Chinese Paintings near the San Francisco area of where we hold the world record for a Chinese artist sold outside of China a Chang Dai Chien.
We also have the ability to sell entirely to sell an entire collection to a museum thus keeping the " entire collection intact" for future generations and upcoming scholars to study and enjoy.
Out in-depth Knowledge on Estate liquidation is with many fields of antiques as well as Modern Art and Contemporary Art as my mother was the first to archive Francoise Gilot who live with Pablo Picasso for 13 years so we are not limited just to "
Antiques"
We have in-depth knowledge of European Antiques and are also the leader in California in this field include Italian Antiques, English Antiques, French Antiques. My mentor was the first Docent at the Hearst Castle in the late 1950s, we use to get items from the Hearst Warehouse to sell, study and examine.
We also specialize in Rare And Obscure estates. Have something out of the norm?
We also work with Charities and can assist with recommending proceeds of an estate to go to the charity or institution of choice.
We also work with " Living Estates " meaning that you can Assign Rue Michelle to conduct your estate when you are gone and rest assured when passing that some lowlife discipulus Estate person won't Con or steal the best items in your estate when you're gone of which some do believe me it happens ALOT.
We have the ability to conduct an Estate Liquidation in any city in the world with an Emphasis on LA Estate liquidation, Santa Barbra Estate Liquidation, San Diego Estate Liquidation, Palm Desert Estate Liquidation, Napa Estate Liquidation, San Francisco Estate liquidation, Idaho Estate Liquidation, Central California Estate Liquidation, Oregon Estate Liquidation, Arizona Estate Liquidation, Sedona Estate liquidation, Denver Estate Liquidation, Colorado Springs Estate liquidation, Yuma EstateLiquidation, Tuscon Estate Liquidation
, Pheonix Estate Liquidation, Connecticut Estate Liquidation, Germany Estate Liquidation, Switzerland Estate Liquidation, England Estate Liquidation, London Estate Liquidation
Call us or email anytime to schedule an appointment anywhere in the world as just as easily we can fly in and Handel your estate worldwide.
Our contacts in London, Paris, New York, Hong Kong make the logistics easy to evaluate and conduct an estate worldwide.
Rancho Santa Fe interior design / staging job 2021 Iranian Contemporary artist with a 18c Italian pr of wall sconces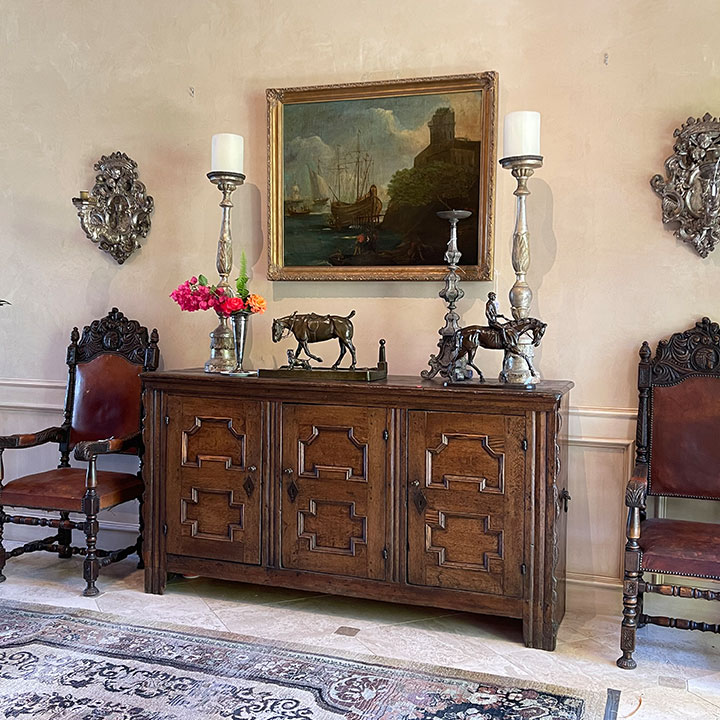 Staging & Interior Design Rancho Sante Fe Estate sold for 17 million,2021
mixing modern with antiques , a fantastic and rare monumental Sergio Bustamonte copper horse with a Curtis Jere " Rain Drops " sculpture combined with 18c. Italian antiques In a Villa in Rancho Sante Fe designed by Rue Michelle. 2021
This was Larry S.Spitcaufsky estate I liquidated in Rancho Santa Fe. A 17 million estate
We had baseball, major-league players, at our sale as well as the former Mayer of San Francisco
At the estate sale, Rue Michelle conducted.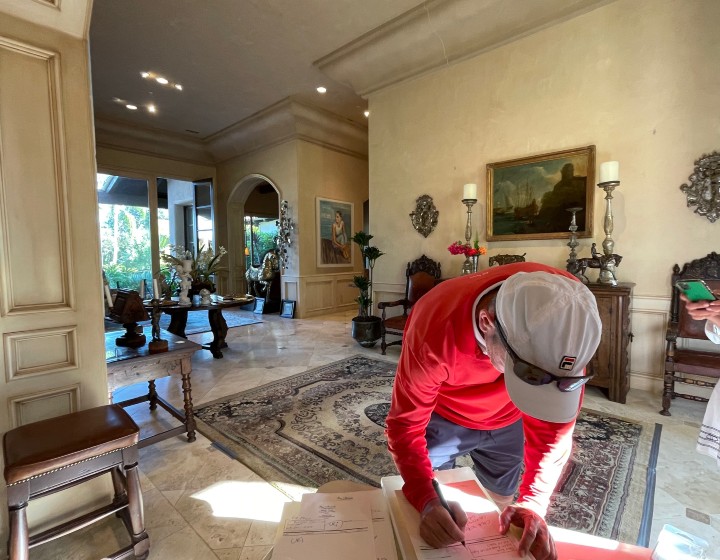 Wide Offerings
We offer both interior and exterior design services.
Unique & Multipurpose Use
Garden statuary artfully placed on the grounds as well as inside the residence
Customer Support
Email notices of 'recent acquisitions' keeps the client up to date and informed
latest collection of Antiques
We Buy
Antiques